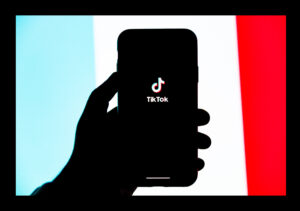 With the advent of social media, brands have been able to interface with increasingly wider audiences, across the globe instantaneously. This interconnectedness is heightened- arguably, unmatched- on TikTok. The app hosts more than 1 billion monthly users, making it the fastest growing social media platform, and everyone can find their niche there: from economists to K-pop enthusiasts, from start-up brands to global powerhouses. TikTok has become a vital platform for brands to gain and grow their audience and an indispensable tool for content marketers. Scrolling through the app as a user may have given you some exposure to its ecosystem, but if your brand wants to achieve its goals, then utilizing TikTok's business account option, with all the tools available to professional creators–is a must.
Becoming a TikTok Business
Like with other social media platforms, TIkTok offers the option for brands to sign up for a business account (it's free and easy to find in your settings). This allows your social media team to access analytics insights specific to brand growth and engagement. Account managers can also include useful business information on the profile page, like how to contact you, where to find you, what you sell or do as a business, and more.
Engagement extends beyond follower count, so employing TikTok for Business insights will allow you to more fully understand your brand's reach on the app. Your content creation can thus be intentional and targeted, informed by analytics and platform-specific practices.
Advertising Research
Brands can also use TikTok to conduct in-app advertising campaigns. Managing ads from your account includes boosting existing content, paying for ad slots, and even creating branded hashtags. If your marketing strategy includes paid advertising, sign up for TikTok Ads Manager to get started.
Whether you decide to advertise on TikTok or not, do your research! Find examples of successful brands and look at what competitors in similar businesses and markets are doing- paid or otherwise. Learning how other businesses use the app, and how users engage with their content, will help you determine what's popular and what steps your brand can take to reach your audience.
As with participating in trends, consider your brand's values and how your target audience will interact with your ad concepts, sponsorships, and/or influencer partnerships, depending on your budget. Remember to be realistic about the costs and benefits of paid advertising so that your team can make the most of your resources.
Follow Washingtonian on TikTok!
Image courtesy of Solen Feyissa via Pexels