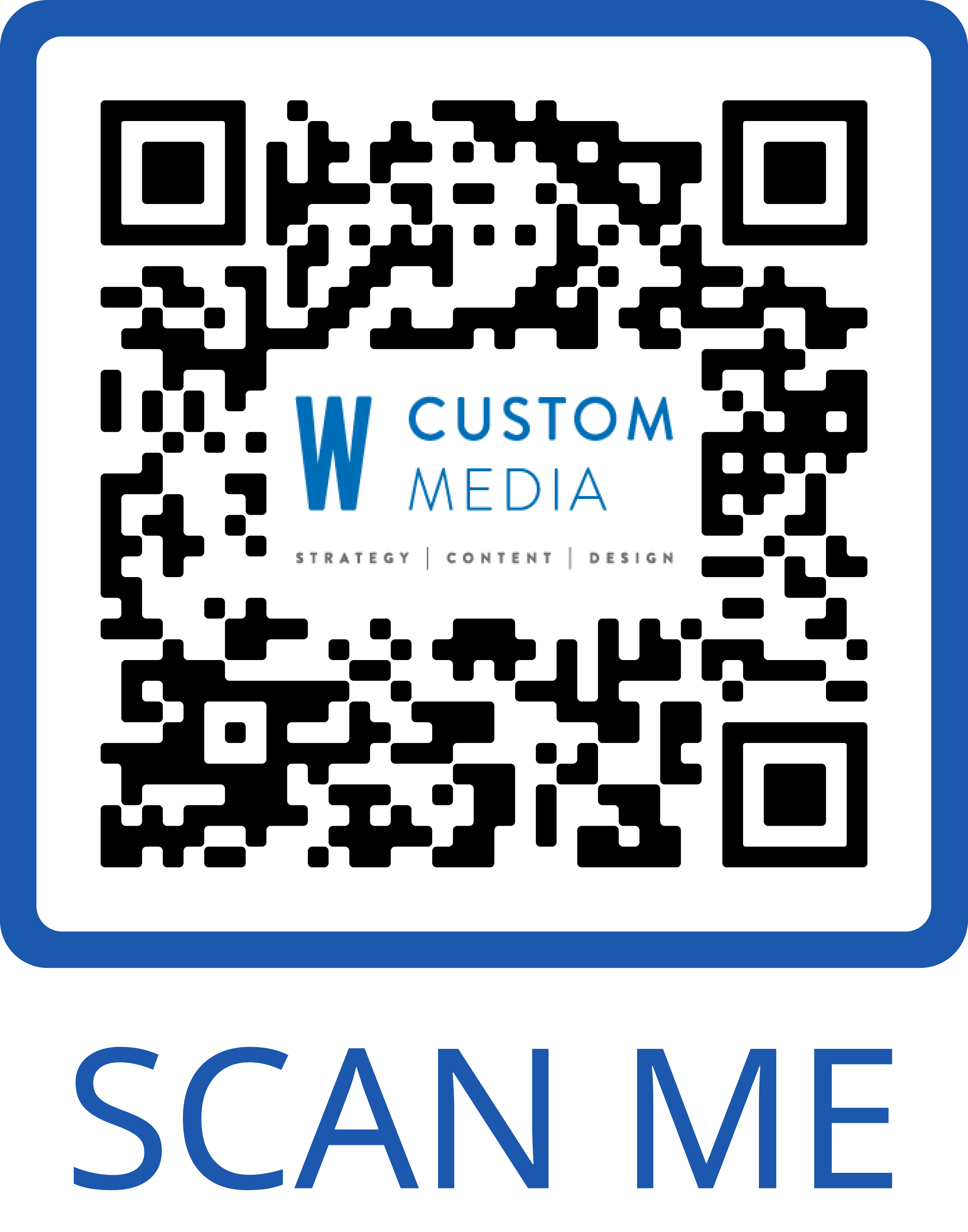 You may have seen Quick Response (QR) codes when dining at restaurants, receiving digital payment instructions, or watching the Super Bowl. In 2022, crypto firm CoinBase ran a Super Bowl ad with a QR code slowly moving across the screen, with the motion reminiscent of a Windows screen saver, and no other text accompanying the code. Curious viewers scanned the code and were taken to a promotional offer from CoinBase. Even before this commercial, QR codes were on the rise, as their no-contact delivery method was proving well-suited to businesses attempting to adapt during the COVID-19 pandemic. As consumers are becoming more familiar with QR codes, advertisers and marketers can integrate them into print campaigns to better link their print and digital content. 
QR codes are scannable squares, with directions coded into them so that users are led to a specific digital action upon scanning. Like barcodes, QR codes are unique to the product, or in this case, destination. Destinations for QR codes can be a business' website, a restaurant menu, social media pages, app download pages in the Apple App Store or Google Play, and so much more. Most smartphones can scan these codes through their cameras, and the prompted action or destination will then display directly on the phone screen.
Ideas for Destinations
Your website is a great starting place for newer audiences. Perhaps include a code for your site on business cards, in mailers, and in publications. If you have a portfolio, product page, or contact page that you want to highlight, make this the page users will land on. Generally, QR codes are easier to scan than most URLs are to type, so give your audience the convenience of a scannable code that does the work for them.

For promotionsor coupons, consider connecting folks to the offer details by including a code in your advertising.

Entice your audience to sign up for texts or email newsletters to stay up-to-date on your goings-on.

For podcasts or any other A/V materials you may produce, make sure your print audience knows that these other media formats exist and give them a taste of what they've been missing.
Are They Safe?
We would not recommend starting with CoinnBase's strategy of using a QR code with no explanation. Everyone should be cautious with QR codes from unknown sources, as the destination could be malicious to your phone and data security. When connecting your audiences from your print products to your online presence, be clear about what they can expect if they scan your code; for example, if you intend to connect them with an SMS text alert service, you'd advertise "Scan here to sign up for coupon alerts," or something similar. And consumers and creators alike can use protective services that screen QR codes to determine their legitimacy and safety before you scan them.
There are many free QR generator services, so find the best one for you and get started today.