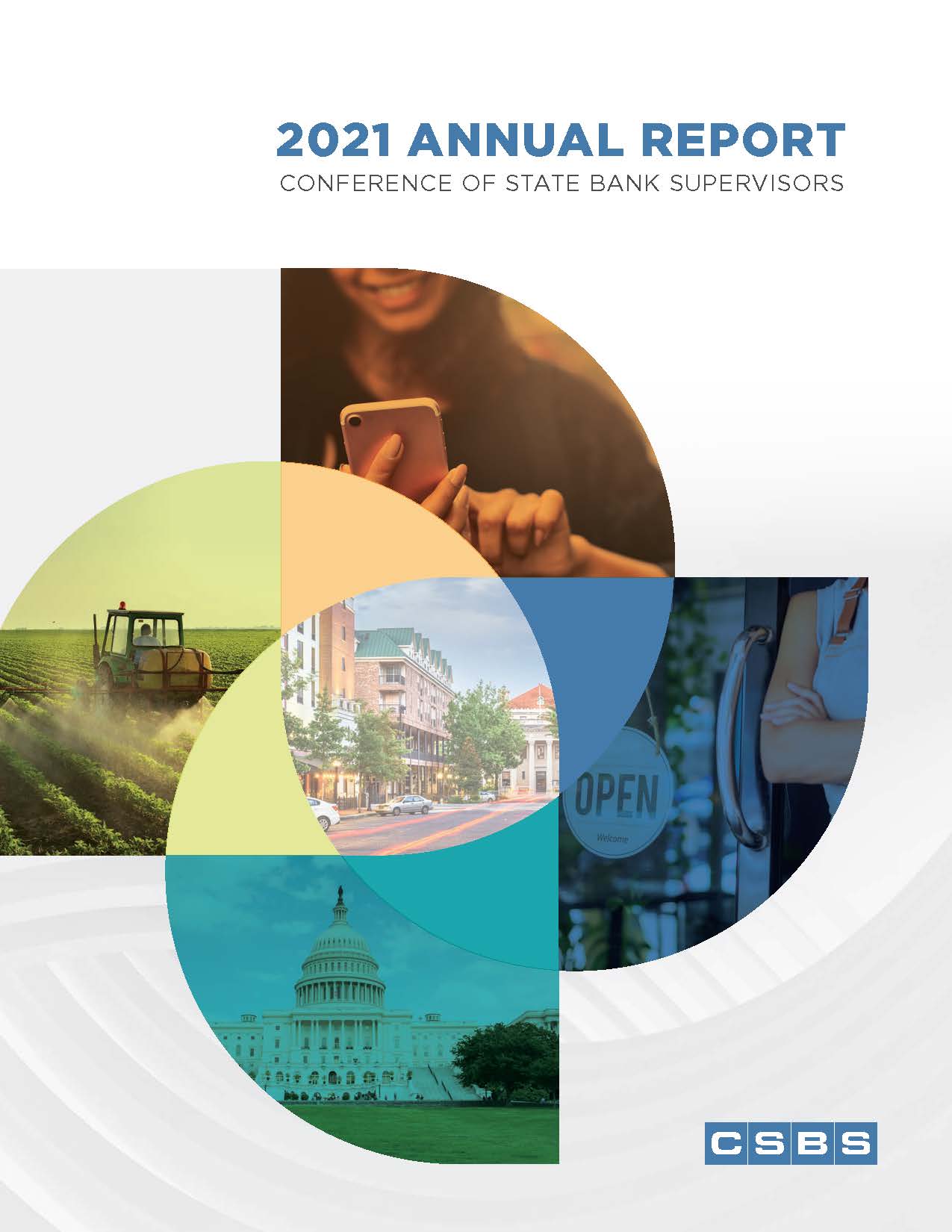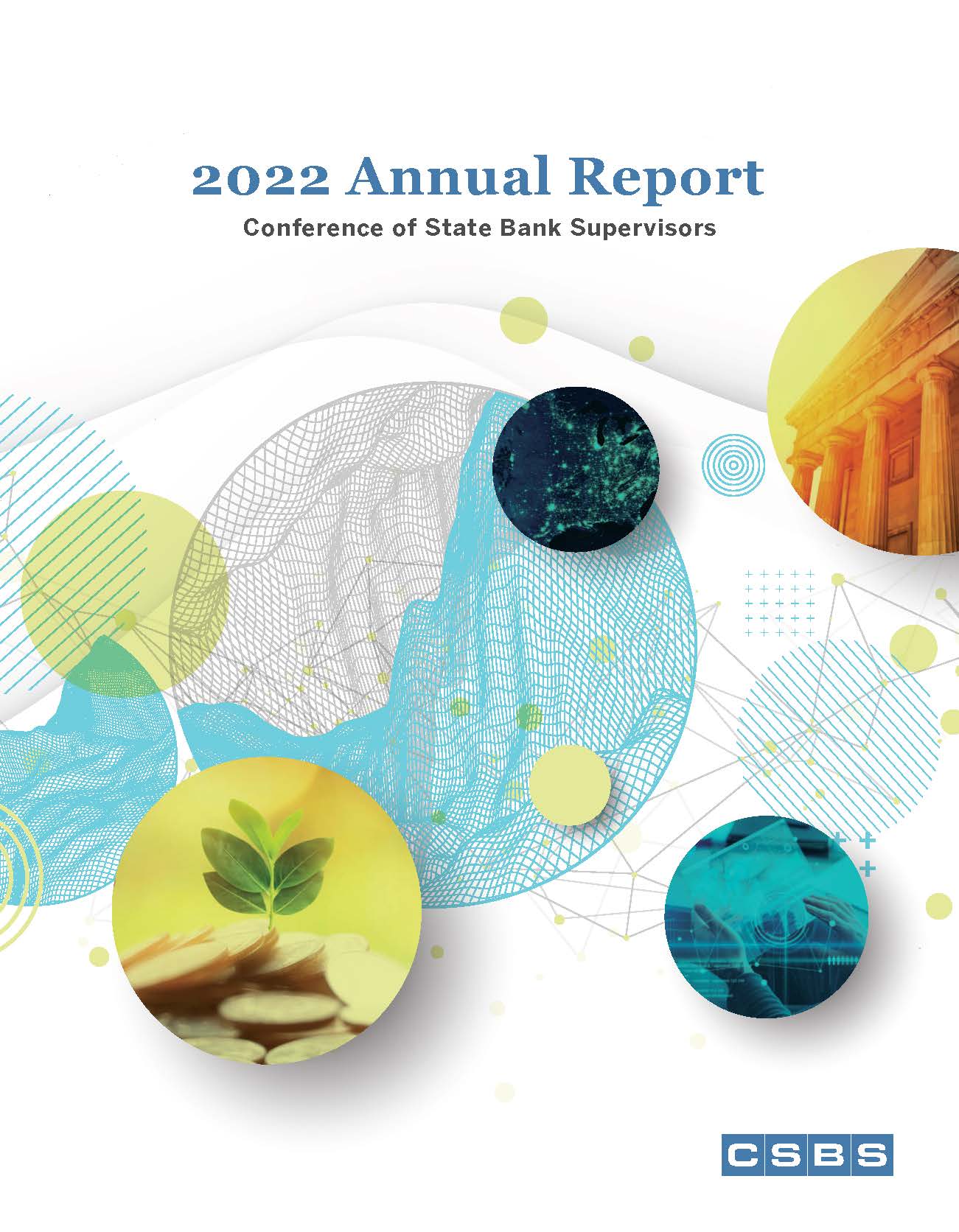 The Client
Conference of State Bank Supervisors (CSBS)
Publication
Annual Report
The Task
The Conference of State Bank Supervisors (CSBS) is the national organization of state banking and financial regulators that educates and informs policy makers, consumers and other stakeholders about issues affecting states' banking and financial services markets. In 2021, CSBS reorganized its staff to increase efficiencies and enable more integration between its policy goals and technology solutions. To reflect this new "One CSBS" structure, WCM was tasked to help combine two previously distinct annual reports into one, clean approachable document with a refocused audience. Instead of state regulators, the report's audience became the people they engage with to showcase both the success of CSBS and the members it serves.
The Solution
WCM condensed what had been two different reports the year before into a single 28-page report with an engaging new cover and informative infographics. Organizing a single publication for CSBS members to utilize and present to other stakeholders was a top priority, and our layout captured the report's breadth and utility.
Using the template and branding guidelines established in 2021, WCM incorporated CSBS's newest goals in the 2022 cover design. Our designers also introduced new infographic styles to convey the organization's priorities and achievements. 
Highlights
Layout and graphic design, including:

Custom cover design

Graphics creation and design

Data visualization

Proofreading

Printing
Digital Edition
The 2022 annual report can be viewed by following this link.